Did you know that Halifax has its own official food? Well, now you do! This tasty, meaty meal is a Halifax staple and is a must-try during your time in the city.
What is a donair?
A proper donair is a tasty dish made up of four main ingredients: donair meat, toppings, donair sauce, and pita bread.
MEAT
Donair meat is made from spiced ground beef sliced off a rotating cone of meat. Sound awesome? It is.
TOPPINGS
A classic donair is topped with chopped onion and tomato, but let's be honest, the meat and sauce are the real magic anyways!
DONAIR SAUCE
Donair sauce is a sweet, white sauce made from sweetened condensed milk, vinegar, and garlic powder. Sound strange? Trust us, it's delicious.
PITA
A soft white pita wraps all that deliciousness together into the perfect package.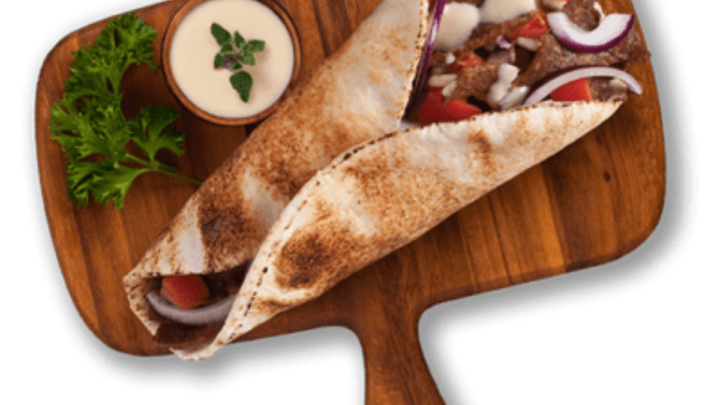 Where did the donair come from?
As far as our diligent donair historians can tell, the earliest donair was served in Nova Scotia in the early 1970s. Many claim to have been the first to bring the donair to Canada, including a pair of brothers who tried to replicate the döner kebabs from their home in Greece using lamb and a yogurt-based sauce called tzatziki.
Nova Scotians in the early '70s were not fans of the lamb and yogurt, and it wasn't selling well, so the brothers began to experiment with the recipe. They added ground beef and sweetened the sauce to something closer to the delicious donair sauce we know today.
Where can you get a donair in Halifax? 
You can enjoy a donair at dozens of locations in Halifax, and across Nova Scotia at almost any pizza place. We've made a list of a few local favourites to get you started on your donair-tasting tour. Enjoy!
King of Donair, Halifax
6422 Quinpool Road | West End Halifax
Mezza Lebanese Kitchen
Multiple locations
Randy's Pizza & Donair
2380 Agricola Street | North End Halifax
Tony's Donair
2390 Robie Street | North End Halifax
Real Fake Meats – veggie donair!
2278 Gottingen Street | North End Halifax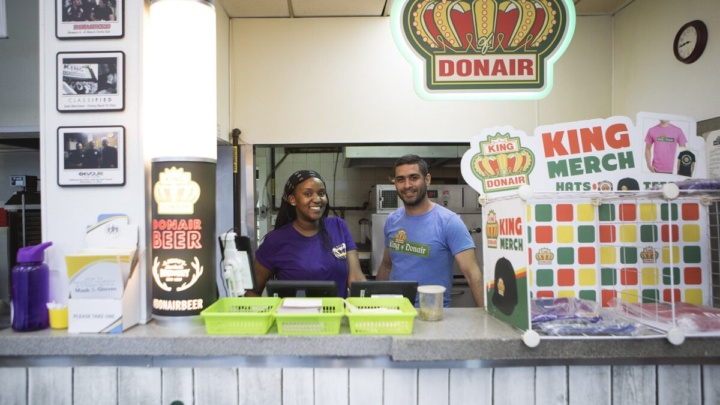 This story has been adapted from an original article available at: https://discoverhalifaxns.com/food-drink/everything-you-need-to-know-about-halifaxs-official-food-the-donair/.