The Okanagan is teeming with vineyards, wine shops, and restaurants ready to pair Okanagan grown food with a glass of VQA (vintners quality alliance) British Columbia wine. The Valley has eleven sub-regions, each with distinct soil and climates, or what the French call terroir.
Because the Okanagan wine industry is so young, you will find wines unlike any other popular wine destination. In the Okanagan you can find natural sparkling wine like Pét-Nat or traditional sparkling wine, to Frosé, big bold reds, orange wine, and everything in between. Every winery is unique with their own take on what their wine should taste and how it should be made.
With so many wines to try, ways to drink it, and places to go, how can you possibly decide where to start? Here's a guide and suggestions to trying the best wine that the Okanagan Valley has to offer.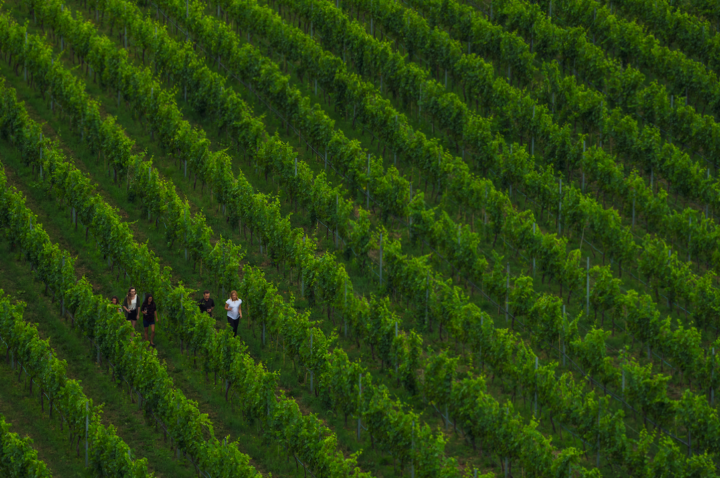 In the Central Okanagan you can enjoy wines with high acidity that are crisp and refreshing. Grapes grown here are usually white, sweet, off-dry or dry, and maintain a refreshing, light, flavour. However, as you continue South the bigger, bolder wines will surface. Many wineries in the Central Okanagan will grow their white and lighter red grapes on property, and source reds and bolder wines from the South Okanagan.
Specializing in white wine, the dominant varietals here are Riesling and Pinot Gris. Lake Country is a great place to try crisp, high acidity, dry white wines, as well as some Pinot Noir.
A Must Stop: A winery worth checking out in Lake country is 50th Parallel Estate Winery. Their 61-acre property highlights white wines and Pinot Noir. 50th Parallel's wine and dining experience is one to remember. The endless lake views and exceptional service experience will keep you coming back for more.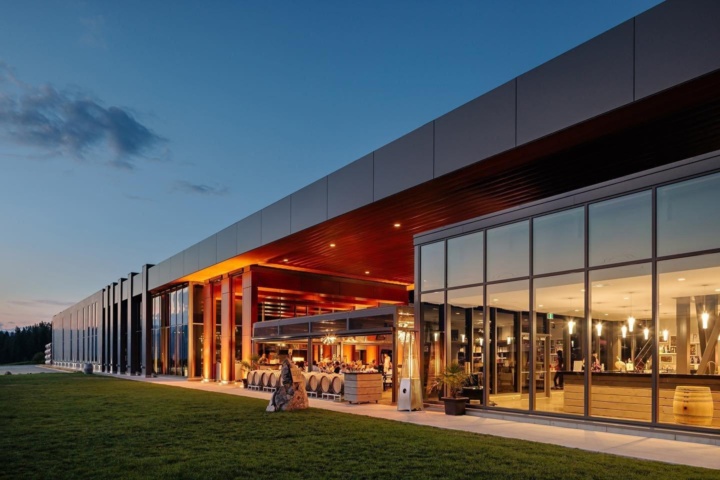 Some other notable wineries in Lake Country
The Kelowna wine region is home to some of the first families who established the wine industry in the Central Okanagan. The region is made up of more than 900 acres of vines with old and young vineyards offering a wide range of styles.
A Must Stop: While in Kelowna, add tasting at Summerhill Pyramid Winery to your list. As one of the oldest wineries in Kelowna, Summerhill has maintained their commitment to growing organic grapes and encouraging biodiversity since the beginning. So, take in the view of the lake and try their world-famous traditional method sparkling wine.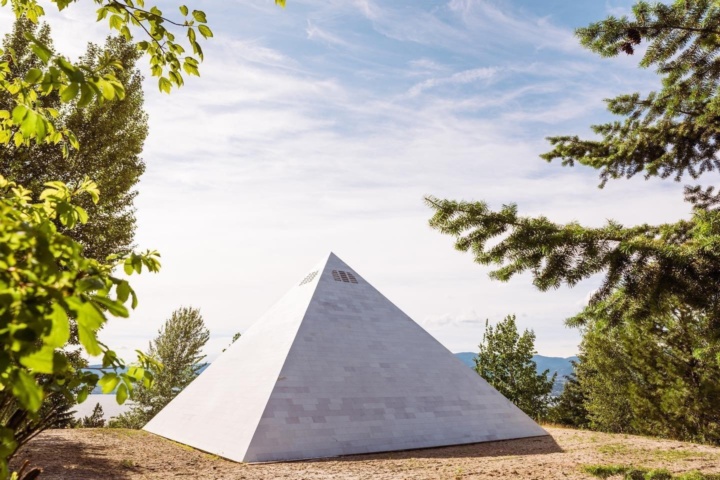 Some notable wineries in Kelowna and West Kelowna
This older region is known for its fruit production, especially peaches. If you can grow peaches, you can definitely grow grapes, and Peachland as well as Summerland is covered in over 300 acres of vines. Delicious blends and rosés can come from these regions!
A Must Stop: Fitzpatrick Family Vineyards winery is embedded in the rich Peachland history. Ross and Gordon Fitzpatrick, the founder of CedarCreek and Fitzpatrick winery, first tried peaches on the well-known Greata Ranch property decades ago and fell in love. Now, years later, in replace of the peaches, they have 25-year-old vines that comprise their traditional method sparkling planted.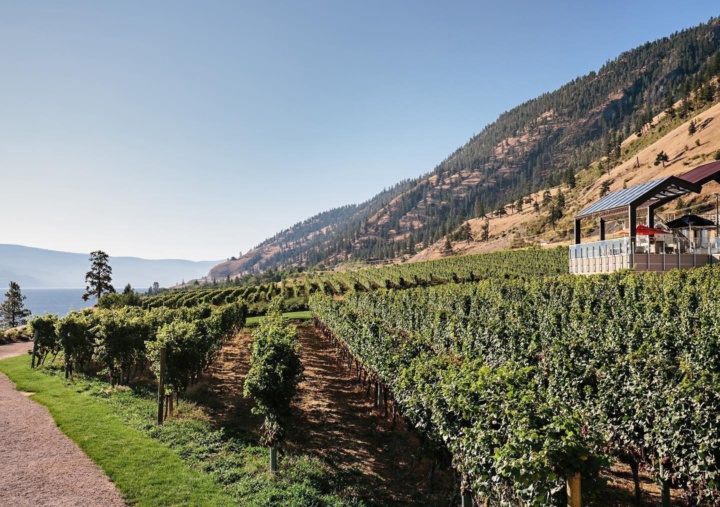 Some other notable wineries in Peachland and Summerland
In the South Okanagan you can enjoy wines that are rich and bold with lots of red grapes and classic blends. Grapes grown here are usually deeper red, rich, dry, and maintain a savoury, oaked, flavour. Many wineries in the South Okanagan grow white and red grapes, and have lots of French inspired blends.
Bordering on Okanagan Lake and Skaha Lake, Naramata and Penticton are the perfect places to grow grapes. Nowhere else in the Okanagan will you find so many wineries packed into one place with over 600 acres of vines. 
A Must Stop: Poplar Grove Winery continues to create great wines as a staple of the Naramata Bench. They alone own over 100 acres of vines planted in Naramata, and feature eight key varietals from bright whites to deep reds.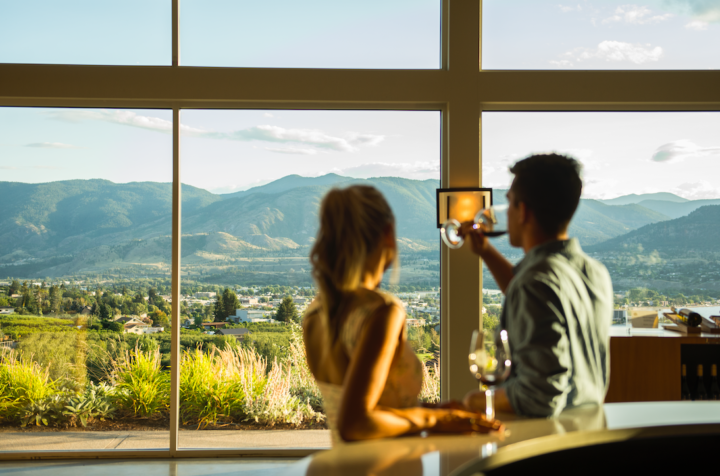 Other notable wineries in Naramata and Penticton
Located on the southern tip of Skaha Lake, Okanagan Falls is a unique place to taste wine. The versatility and location of Okanagan Falls produces award-winning wines from rich white wines and bright acidity whites, to juicy Pinot Noirs and complex Syrahs with almost 400 acres of vineyards. 
A Must Stop: Try wine the way it was intended, with food pairings at Liquidity Wines. Here, you can taste estate grown grapes alongside locally grown food and herbs from their herb garden. All while looking out over their vineyards.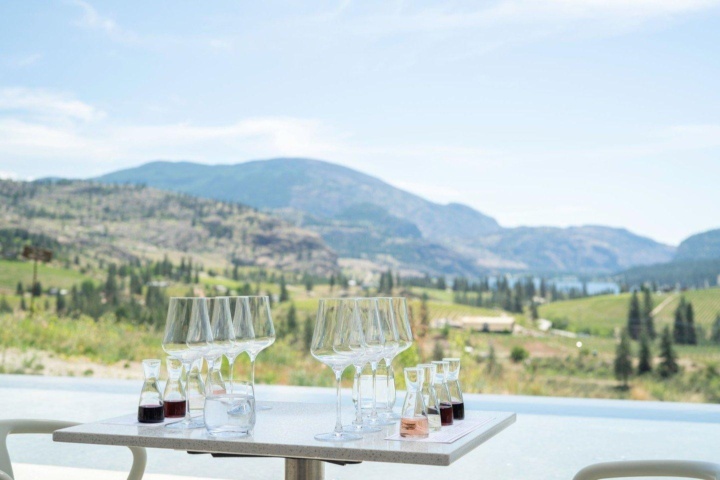 Other notable wineries in Okanagan Falls
As Canada's Wine Capital, Oliver is home to the Golden Mile Bench and Black Sage Road where half of British Columbia vines are grown. This rich area is ideal for red varietals and savoury whites. Oliver has over 40 wineries to stop and taste at, with some providing one-in-a-life-time accommodations. 
A Must Stop: This winery is known for traditional French winemaking in the Okanagan. With an eye towards sustainability Le Vieux Pin offers elegantly crafted wines. Considered by the national wine industry to be a leading Syrah producer, Le Vieux Pin creates unforgettable, beautiful wines.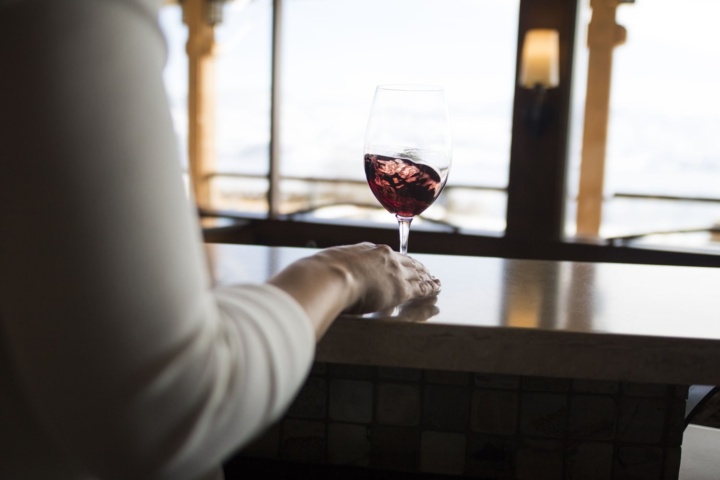 Other notable wineries in Oliver
As one of the warmest areas of Western Canada, the Osoyoos region's wineries are full of bold red wines – this is Canada's red wine country. With 1,500 acres of vines in this region, Osoyoos has no shortage of grapes to provide different styles, influences, and flavours to impress their guests with. 
A Must Stop: As the first winery in Osoyoos, Nk'mip Cellars holds a unique understanding of the land. Nk'mip Cellars is the first Indigenous-owned winery in North America and has been maintaining a standard of winemaking that is award winning. With a world-class restaurant offering locally sourced food, Nk'mip Cellars an all-encompassing experience.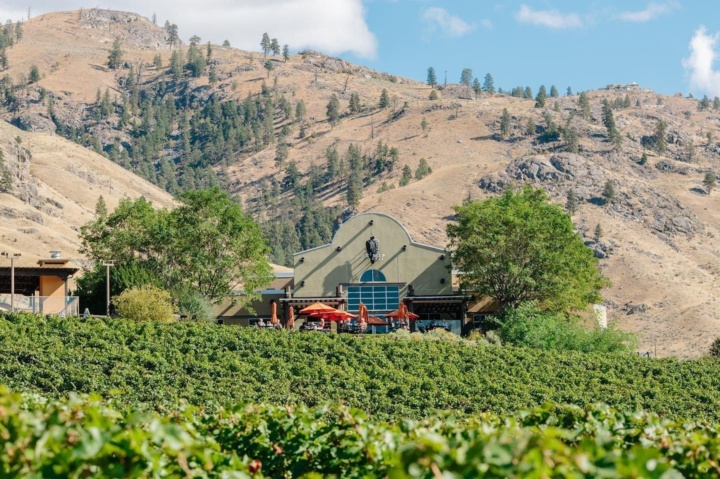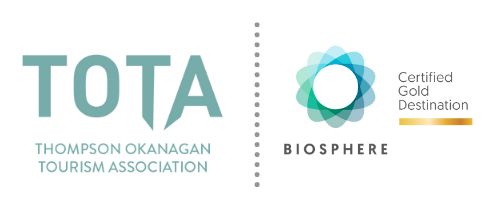 This story has been adapted from an original article available at: https://www.thompsonokanagan.com/content/2023/touring-okanagan-wine-country-where-to-stop-what-to-expect.