It's no secret that the mountains have a way of working up an appetite. And while Banff and Lake Louise are perhaps best known for their stunning mountain scenery and opportunities for outdoor adventure, they're also home to some of the very best quintessentially Canadian dishes and drinks. 
After a day of exploring these mountain towns, hiking up a peak, or a day skiing the slopes, Banff and Lake Louise are the perfect places to try Canadian foods and truly savour the flavour.
Looking for an authentic Canadian food experience to truly immerse in the local culture? We've rounded up all the best restaurants in Banff and Lake Louise to try them out.
1. AAA Alberta Beef
This wouldn't be a list about Canadian food without Alberta beef. The cattle industry is Alberta's bread and butter. With a rich taste, premium quality and a history going back to the province's first ranchers, Alberta beef has a well-earned reputation of being amongst the best in the world. Chuck's Steakhouse is a great restaurant to appreciate the culture and quality of Alberta beef, with six cuts of Alberta Wagyu prime steaks on the menu. The Maple Leaf also serves Canadian tenderloin, striploin, and ribeye steaks. And SaltLik Steakhouse serves Certified Angus Beef, graded at the top 2% of all steaks in North America.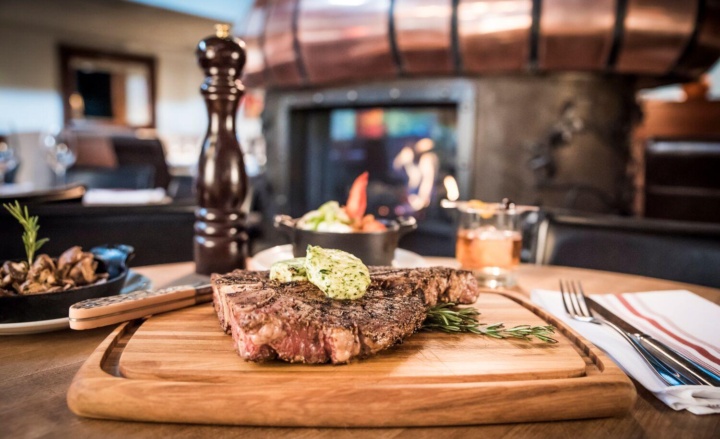 2. Poutine
Perhaps the first dish that comes to mind when one thinks of Canadian cuisine is poutine. Originating in the province of Quebec, this dish has been fondly adopted as a countrywide comfort food favourite. It's made of three simple ingredients - french fries, gravy, and cheese curds.
There's even an entire restaurant dedicated to the dish in Banff, aptly named Banff Poutine - serving the classic recipe you can't beat. Nourish Bistro serves up a vegan version using house-made vegan cashew curds and herby mushroom gravy, and the Block Kitchen uses fries, pulled duck, and Quebec cheese curds.
3. Maple Syrup
While we wouldn't recommend enjoying this Canadian staple on its own, it pairs pretty well with, well, pretty much everything. This unique flavour is "tapped" from maple trees native to eastern Canada, which also bear the distinct maple leaf found on the Canada flag. You can find this classic Canadian flavour in many sweet treat forms. The Fudgery has delicious maple treats - like Maple Walnut fudge - perfect as a souvenir or a treat all to yourself. The Banff Candy Store also has a variety of maple-infused sweets to enjoy. And, of course, it goes great over a stack of french toast for brunch - Coyote's Southwestern Grill serves up some of the best in town.
4. Caesar
Originating in the nearby city of Calgary, the Caesar is a cocktail - not a salad - held near and dear to the hearts of Canadians. Swapping clamato juice for tomato juice, this savoury drink can be an acquired taste. Best enjoyed with a juicy burger or over Sunday brunch, The Keg, Brazen, The Prow, and Fairmont Chateau Lake Louise's Lakeview Lounge serve up this distinct drink, each with its own unique spin.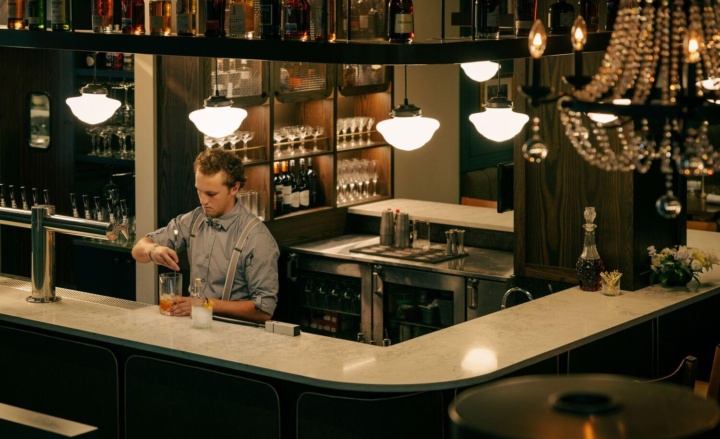 5. Bison & Elk
Canada's vast wilderness is home to many species of wildlife. Certain "game" meats are as common as the french fries they're served with. Bison is plentiful on many menus - in burgers like 'The Stampeder' at Eddie Burger or the Bison Bolognese at The Bison. Charcuterie boards will often come served with locally sourced cured game meat as well. For a varied taste in one sitting, try Grizzly House's "Hunter Fondue Dinner" alongside the Alberta wild game sausage and buffalo hot rock.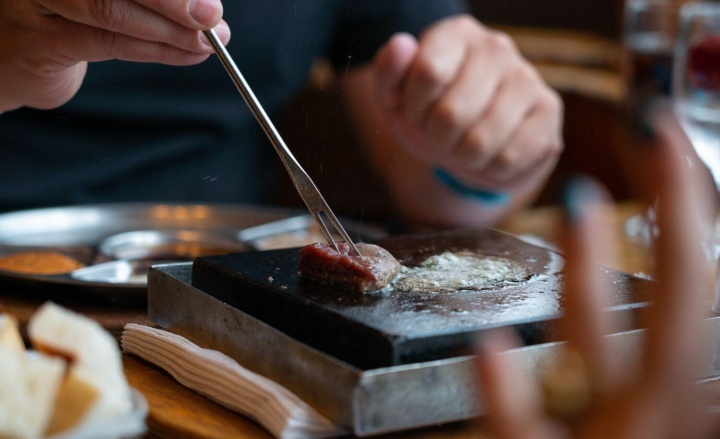 6. The Shaft of Shaft on Draft
The Shaft is another Canadian cocktail whose roots are also traced to Calgary. It's the perfect pick-me-up on a night out, traditionally made from vodka, Kahlua, cream, and a shot of espresso or cold brew. You can order this drink pretty much anywhere - Banff Ave Brewing Co. and Melissa's Restaurant serve a tasty rendition. It's so popular that there's a "Shaft on Draft" at some Banff restaurants like High Rollers and the Rose and Crown. Their recipe on tap includes Park Distillery espresso vodka, Blackbird cold brew, Alberta honey syrup, and milk.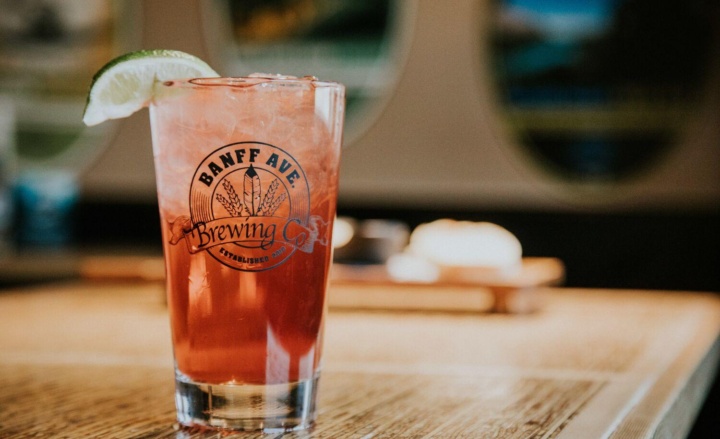 7. London Fog
Despite its name, the London Fog was born in any equally rainy metropolitan city - Vancouver. Starting in the 90s, it has since picked up in popularity to become a staple on the menus of cafes and coffee chains around the globe. Made with Earl Grey Tea, milk (or milk substitutes) and a dash of vanilla, you can enjoy this delicious tea latte at several local cafes, including Evelyn's Coffee Bar and Banff National Perk.
Want to make your own? Pick up a pack of the Cream of Earl Grey loose-leaf tea from Banff Tea Co or grab the Lavendar Earl Grey from Jolene's Tea House.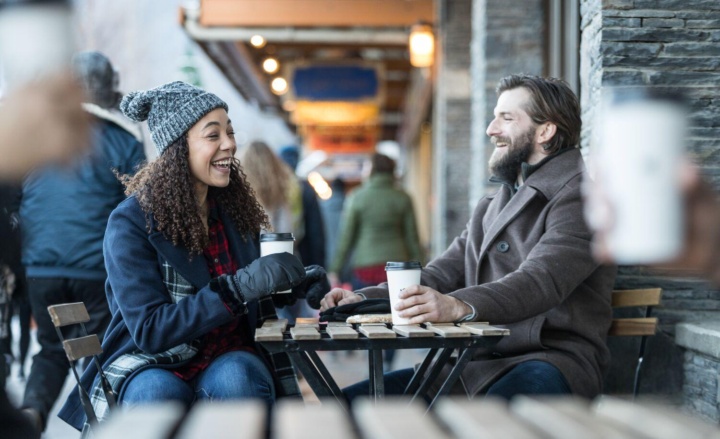 These are just a few ways to enjoy these classic Canadian foods! During the fall, you can indulge even more with Taste for Adventure. This culinary event brings together the region's top chefs and restaurants, exclusive menus, unique dishes, and irresistible specials - you won't want to miss it.
This story has been adapted from an original article available at: https://www.banfflakelouise.com/blog/canadian-food-banff-lake-louise.